La 13e édition du NEM Summit aura lieu les 23 & 24 Novembre 2021. Deux après-midi de rencontres et de discussions autour des derniers développements pour les Industries Culturelles et Créatives en Europe.
23 November 2021, 13:00 – 17:30 CET
13:00 – 14:00 Opening session
Moderator: Halid Hrasnica, Eurescom
Welcome by NEM Chairman Morgan Bouchet, Orange
Key-note address by Anne Bajart, Deputy Head of EC Unit G.2: Interactive technologies, Digital for Culture & Education
Brief NEM activity overview, by NEM Executive Group
14:15 – 16:15 Future of media distribution
Chair: Pierre-Yves Danet, Orange
5GMedia project (Ultra High Definition over Content Delivery Network, Remote Production, Immersive Media and Virtual Reality), Francesco Nucci, Engineering
5G Victori project (CDN services in dense, static and mobile environments), Cristian Patachia, Orange
5Gtango project (Immersive Media), Josep Martrat, ATOS
5G-Picture project (Mega-Event in stadium): Daniel Camps Mur
5Gcity project (Ultra-high-definition Video Distribution and Immersive Services, Video Acquisition and Production with Community media engagement in live events), Daniel Camps Mur, i2CAT
Presentation of the Smart Network Services Joint Undertaking
Presentation of the Joined NEM/NetworldEurope Working Group
16:30 – 17:30 Post Covid19 – challenges and solutions for cultural and creative industries in Europe
Chair: Malte Behrmann, bbw-hochschule, Berlin
General discussion with view of researcher (KEA) and two artists (La Fura & Musicalmente)
specific discussion on changes in working methods (Gema & Teamto)
Participants:
Arthur Le Gall, KEA
Paulo Lameiro, Musicalmente
Fran Fura, La Fura
Luis Agrellos, Gema
Jean-Baptiste Spieser, Teamto
24 November 2021, 13:00 – 17:30 CET
13:00 – 14:00 Media for vertical industry sectors
Chair: Pierre-Yves Danet, Orange
The session will include a panel discussion on opportunities of media industry, from various perspectives, to serve others so called vertical industry sectors and what are potential synergies and benefits.
14:00 – 17:00 New Immersive Media Formats
Chairs: Thorsten Herfet (University of Saarland), José Manuel Menéndez (Universidad Politécnica de Madrid), Sergi Fernandez Langa (i2cat)
Media is getting immersive. Not only do the classical major components audio and video reach an unprecedented level of immersion, they will be complemented by media-components addressing other sensors (touch, taste, smell). The session on New Immersive Media Formats will introduce the current state-of-the-art and visions for New European Media. Media Formats will redefine the way we communicate, learn, entertain and even work. Extended Reality is taking momentum and big corporations are riding the wave towards more immersive and interactive applications and systems with the main objective of bringing reality and virtuality closer. Soon we will be able to interact with others while apart as if we were sharing the same environment and we will be able to watch, hear and potentially touch or smell content immersed as if we were on it and from any point of view, with unprecedented levels of realism.
Consequently, higher order visual, auditory and other sensory data needs to be captured, processed, transmitted and rendered. This session aims at giving an overview of the most relevant current work in Europe towards the next generation of media experiences.
Invited Talks:
Multi-sensory Media, George Ghinea (Mulsemedia Computing)
Immersive Audio with MPEG-H, Jürgen Herre (Fraunhofer IIS Audiolabs, Erlangen)
Light Field Video, Valerie Allie (Interdigital)
Invited H2020 projects: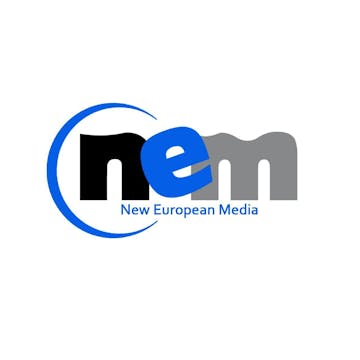 Organisé par L'Institut Prairie
Calendrier
NEM Summit 2021
Du mardi 23 novembre 2021 au mercredi 24 novembre 2021