Fashion Big Data Technology Platform
Le projet FBD_BModel, financé par la Commission européenne, vise à créer une plateforme technologique numérique permettant aux créateurs de modes innovants de fabriquer des vêtements fonctionnels et de les vendre en ligne, via une chaîne d'approvisionnement locale entièrement connectée et basée sur les données. Pour in fine répondre au mieux aux besoins et goûts des consommateurs. Au cours de cette journée, experts de la mode et du big data présenteront leurs travaux pour développer des services innovants dans l'industrie de la mode.
La Fabrique
8 Avenue de la Porte de Champerret
75017 Paris

Au programme
09.00 – 09.15 Welcome Philippe Roy/Cap Digital, Stanislas Vandier/R3iLab (IFM)
09.15 – 09.35 EC outlook and investments on the development of new Industrial strategies and Business Models for Industry 4.0 in fashion sector Laura Vanio / Hame University of Applied Sciences/European Commission
09.35 – 09.55 FBD_BModel Story:Fashion technological platform with intelligence services – how do big data, artificial intelligence and virtual reality promote new fashion business model? Xianyi Zeng / ENSAIT (Coordinator)
09.55 – 10.15 Cloud Computational Interactive Design Systems – linking consumers with fashion business partners directly and digitally Henry Yi Li /University of Manchester
10.15 – 10.35 Cloud Computational Supply Chain Production Management Systems – supporting small fashion series production Rudrajeet Pal/University of Boras
10.35 – 11.00 Coffee break 
11.00 – 11.20 Data security and management to ensure reliability for consumers and industries in the cyber-domain Falco Schmutz/FITIZZY
11.20 – 11.40 B2B2C Business models – new strategies for local design and production and marketing Dieter Stellmach/DITF
11.40 – 12.00 FBD_BModel Business Cases – new fashion on-line retail models into practiceVideo demonstrations (5' each) AZADORABESTEBIVOLINOYAMAMAY/JAKED
12.00 – 12.20 FBD_BModel Future perspectives Enrico Cozzoni/GZE
12.20 – 13.50 Lunch
13.50 – 14.10 Creating a Community for a more sustainable European Textile & Clothing sector to be confirmed
14.10 – 14.30 Establishing dynamic value networks for on-demand manufacturing to be confirmed
14.30 – 14.50 Integrated internet-based business models for customer driven local sustainable manufacturing to be confirmed
14.50 – 15.30 Individual interviews - TOPICS: 2030: AI and fashion/textile industry // Model of Digital Native Vertical Brand (DNVB) in fashion/textile industry // The weight of textile manufacturing will increase in Europe and the world  face to detriment of fashion distribution and brands // Pressure of fashion consumers on the textile industryStanislas Vandier/R3iLab (IFM). Interviews: Ivan Gavriloff/Kaos Consulting Guillaume Gibault/Le slip Français Daniel Harari/Lectra Laurent Raoul/IFM
15.30 – 15.45 Coffee break
15.45 – 16.25 Open Discussion – Round Table TOPICS: AI in fashion industry: digital and intelligent services // Business models, new markets and opportunities // Sustainability of the fashion industry: relocation of textile manufacturing in Europe with cost and environmental restrictions // Personal and business data protection and management and standards for data exchange. Chair(s): Enrico Cozzoni, Henry Yi Li Panelists: 3 brand representatives 2 technical representatives
16.25 – 16.35 Recommendations for future investments priorities Laura Vanio / Hame University of Applied Sciences/European Commission
16.35 – 16.50 Funding opportunities for future Research and Innovation projects – Horizon Europe Isella Vicini, beWarrant S.L.
16.50 – 17.00 Closing remarks Xianyi Zeng/ ENSAIT, Philippe Roy/Cap Digital,  Stanislas Vandier/R3iLab (IFM)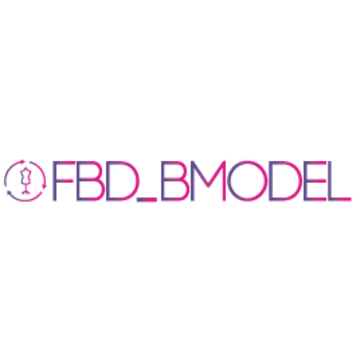 Organisé par FBD_BMODEL